Mock Crittall – The mock Tudor of our Times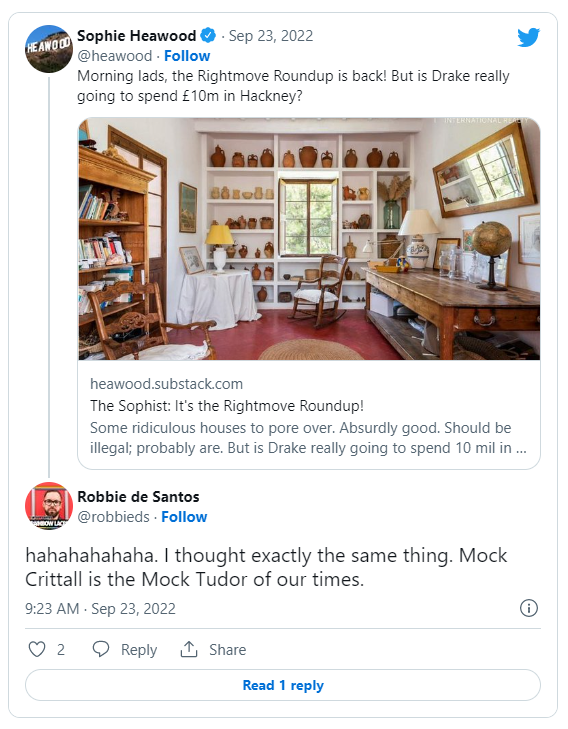 I saw this tweet last week, and retweeted it.
Everywhere I look, I see references to "Crittall", "Crittall-look", "Crittall-style." Products range from shower screens, mirrors, cabinets, and even to external and internal windows.
There's something you should know; A Crittall® Window is a steel window manufactured by Crittall Windows Limited. Anything else is "Mock Crittall"
The style of a steel window was determined many years ago and Crittall Windows Limited is one manufacturer.
Crittall Windows Limited has established a tremendous reputation in the name Crittall as a result of their longstanding experience. The Crittall name has become synonymous with their products and has become their trade mark.
In recognition of this, the word Crittall is the subject of various trade mark registrations, including UK Trade Mark No. 492,639, registered with effect from 22 June 1928. Crittall can be used only to refer to steel windows which are manufactured by Crittall Windows Limited.
Over the past few years, it has become fashionable to incorporate steel windows in your home. Whether it is a steel window which allows more light into a room, or an internal screen which allows borrowed light to flood through, and serves to separate a room with elegance. As a result, many suppliers have jumped on to the bandwagon, and tried to benefit from a reputation that they have not spent any time or money to develop. Most people, when contacted, react surprised that Crittall is a registered trademark, and that misuse of it leaves them open to legal action. The company has also had to take legal action against others, and to date, has not lost a case.
One of the reasons that Crittall Windows Limited is so active in protecting its brand name, is to protect customers.
When a product is sold with reference to the Crittall name, you should be assured it is the genuine article, developed through almost 200 years of expertise in the design and manufacture of steel windows.
If you see any Mock Crittall products let me know…